At Guy Audet Lawyers, with over 30 years experience in law, we practice primarily in the area of owner- tenant relationships and real estate law . We are able to represent the owners in front of the Rental Board or the Court of Québec successfully in relation to any dispute.
Residential, commercial, condo
With more than 25 years of experience in rental law and in landlord–tenant relations, we successfully represent building managers and landlords at the Régie du logement and at the Court of Quebec for all lawsuits.
Municipal fines, agreement...
In addition to rental law, we focus our practice in real estate law. We know the field and will be able to guide you well for your real estate law needs.
Discover our chronicles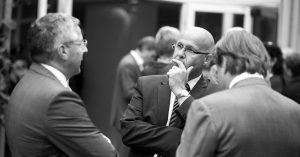 Consult our chronicles to stay up to date with the latest news on rental and real estate law.
Latest chronicles
Consult our chronicles to stay up to date with the latest news on rental and real estate law.
Rental law
Article 1959 of the Civil Code of Quebec gives landlords the right to evict their tenants to "divide the dwelling, enlarge it substantially or change its destination." In accordance with article 1960 C.C.Q., the landlord will have to notify his tenant at least six months before the expiry of the lease in the case of…
Rental law
In the course of their daily management, landlords can receive complains about a tenant doing drug trafficking or using drugs himself. Can the landlord obtain the resiliation of the lease by proving that the tenant is doing drug trafficking? Can he obtain it by proving only a use of drugs? In a 2003 decision, Corporation…
Rental law
You are receiving more and more notices of assingment of lease in the course of your daily managment. The question at hand is to know the legal grounds on which they can be refused. In a case, Desrochers v. Courville(1), an interesting decision was rendered by the Régie du logement in favor of landlords. This…
Need training?
You require specific training on all matters in rental law, for example the course of a hearing at the Rental Board or evidence to bring to court, we are able to organize for you and your employees, at a reasonable cost, a conference specifically for your needs.
Contact us at 514-904-0489
or complete this quick form: